Charles Tzu Wei Chiang
2018.03.22 - By
ad-office
Charles Tzu Wei Chiang  / Assistant Professor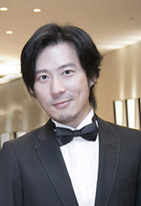 Education Background:
D.   The University of Tokyo, Japan
AUD.   Columbia University, USA
Arch.   University of New South Wales, Australia
Professional Experience:
Charles worked globally, Perkins + Will in New York, Sou Fujimoto Architects and Kengo Kuma Associates in Tokyo, Urban Regeneration Center in Taipei, and experienced in various scale of design projects and competitions. He solo traveled around the world for 2 years and self-learnt architecture and urban environment from 75 countries; Prior to current position, he worked as senior planner for Taipei city government and responsible for projects including design of social housing and development of urban regeneration. His research regarding resettle housing in Taiwan aims to define new relationship between local culture / living behavior / architectural design. Charles actively participates international design competition and has received awards such as A'Award from Italy, eVolo, IDA from USA, Volume Zero from India, CODE from Italy. Design thinking and operation methodology has also been researched to explore possibilities from process of design development.
Research Fields:
Architectural planning
Urban design
Urban regeneration
Social housing
Aging society
International design competition
Teaching Courses: (Chinese/English)
Methodology of design development
Planning of social housing in Taiwan
Living style of elderly in Taiwan
Operation of international competition
Research Publication:
Charles Chiang,Application of Open Building Theory for Architectural Planning in Relation to Family Life Cycle,Architectural Institute of Taiwan,2019
Charles Chiang,Site Observation and Analysis for Application of Teaching in Architectural Design,Architectural Institute of Taiwan Conference,2019
Charles Chiang,Otsuki Toshio,Space Arrangement of Entertainment Facility Regarding of Elderly Behavior in Taiwan,Architectural Institute of Japan Conference,2016
Charles Chiang,Otsuki Toshio,Behavior of Elderly in Relation to Circulation Movement,Architectural Institute of Japan Conference,2015
Charles Chiang,Otsuki Toshio,A System of Elderly Gathering Platform in Taipei,Architectural Institute of Japan Conference,2014
Competition Awards:
Charles Chiang,A' Design Award & Competition,Honorable Mention,Italy,2019
Charles Chiang,Alejandro Moreno,eVolo skyscraper Competition,Honorable Mention,USA,2019
Charles Chiang,Alejandro Moreno,IDA: International Design Awards,Bronze Prize,USA,2019
Charles Chiang,Alejandro Moreno,CODE: Competition for Designers,Winner,Italy,2019
E-mail: ctw@mail.ntust.edu.tw
Tel: (02)2730-3213
Office: RB-809-2