Charles Tzu Wei Chiang
2018.03.22 - By
ad-office
Charles Tzu Wei Chiang  / Assistant Professor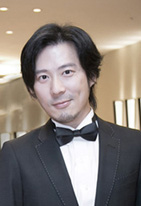 Education:
Ph.D.   The University of Tokyo, Japan
Ms.AUD.   Columbia University, USA
B. Arch.   University of New South Wales, Australia
About:
Charles practices architecture thought working and traveling. He worked globally, Perkins + Will in New York, Sou Fujimoto Architects and Kengo Kuma Associates in Tokyo, Urban Regeneration Center in Taipei, and experienced in various scale of design projects and competitions. He solo backpacked around the world for 2 years and self-learning urban environment and architecture from 75 countries; Prior to current position, he worked as senior planner for Taipei city government, and responsible for projects including public housing design and development of urban regeneration. His research fields include architectural planning, user behavior and spatial environment, theory of aging society.
Research fields:
Architectural planning
Urban design
Urban regeneration
Public housing
Theory of aging society
International competition
Courses:
Urban design
Architectural planning
International competition
Publication:
チャールズ・チャン,大月敏雄,2016年9月,『Space arrangement of entertainment facility regarding of elderly behavior in Taiwan』(娯楽施設における高齢者の行動と空間の使われ方に関する研究),日本建築學會大會
チャールズ・チャン,大月敏雄,2015年9月,『Behavior of elderly in relation to circulation movement: case study of Longshan Underground Mall』(高齢者の循環行動に関わる振る舞いの考察 : 龍山寺地下商店街を事例として),日本建築學會大會
チャールズ・チャン,大月敏雄,2014年9月,『A system of elderly gathering platform in Taipei』(台北市における高齢者の集合的居場所の形成メカニズム) 日本建築學會大會
チャールズ・チャン,2014年4月,『高齢者向けの住宅』,台湾の住宅地再生におけるコミユニテイ形成に関する調查研究,p.90-119
E-mail: ctw@mail.ntust.edu.tw
Tel: (02)2730-3213
Research Room: RB809A-2