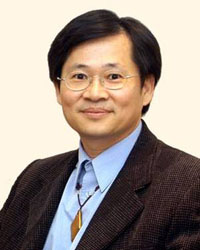 National Taiwan University of Science and Technology, Department of Architecture,
Professor
Education
University of Tokyo, Japan Dr.
Research field
Water Supply and Drainage in Building
Architectural design
Architecture Environment
Building Equipment
Courses
Architectural design
Building Equipment
Publications
C. L. Cheng, C. J. Yen, W. H. Lu, and K.C. He. "An Empirical Approach to Determine Peak Air Pressure within the 2-Pipe Vertical Drainage Stack", Journal of the Chinese Institute of Engineers, Vol 31, pp199-213, 2008 (SCI, EI) (NSC94-2211-E-011 -025)
C. L. Cheng, K.C. Ho, C.J. Yen, W.H. Lu, Decision-making and assessment tool for design and construction of high-rise building drainage system, Automation in Construction, Vol 17, pp 897-906, 2008 (SCI, EI) (NSC95-2221 -E-011-175)
W.R. Chang, C. L. Cheng, Carbon monoxide transport in an enclosed room with sources from a water heater in the adjacent balcony, Building and Environment, UK. Vol 43 Iss 5, pp 861-870, 2008 (SCI, EI)
C. L. Cheng, Charles S. Sanchez Jimenez, Correlation between optimal tilted angle and latitude for south orientated plans, concept for BIPV, Renewable Energy, (SCI) (accepted, 2008)
C. L. Cheng, W. J. Liao, K. C. He, C. J Yen, A Non-Destructive Testing Method and Analysis for Air Pressure Distribution in the Stacks of Building Drainage Systems, Proceedings of PVP2008, ASME Pressure Vessels and Piping Division Conference, July 27–31, 2008, Chicago, Illinois, USA (EI) (NSC95-2221 -E-011-175)
L.T. Wong, C.L. Cheng, C.J. Yen, K.W. Mui, K.C. He, Transient air pressure characteristics at high-rise drainage stacks, Water and Environment Journal, (SCI) (NSC97- 2221-E-011-112) (in progress, 2008)
E-mail: CCL@mail.ntust.edu.tw
Phone:886-2-2730-6510
Research Room:RB-705
.
Related posts