Time: 9:00 ~ 18:00 daily, now through May 15th
Location: Lobby of the International Building, Taiwan National University of Science and Technology
Description: Graduating students exhibition – 30 pieces
The theme of this exhibition is "What archi we doing" and it is currently located at the international building of Taiwan National University of Science and Technology.
The main displays reflect the understanding of social phenomenon and research of current trends. These pieces are filled with creativity and social elements are also appropriately incorporated, interpreting all sorts of topics through these displays.
It is our expectation to provide a deeper understanding for everyone on what architecture is, and express the dynamic creativity that our new generations have in the field of architecture.
Anyone who is interested in architecture is welcome to visit the exhibition.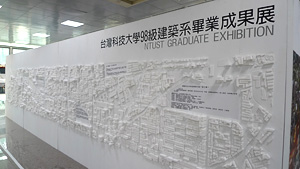 Related posts