After a two-year hiatus due to the pandemic, the "East Asian Urban and Architectural Design International Workshop," which had been suspended, was resumed in early August by National Taiwan University of Science and Technology (NTUST). The participants of the workshop came from five schools in Taiwan, Japan, South Korea, China, and Thailand. NTUST, as the host institution, departed from the tradition of staying in the host city and chose Taitung's Guanshan Township as the design site. The aim was to expose international students to the impact of local culture in Guanshan, enabling them to think beyond conventional boundaries and develop diverse architectural creative thinking.
For the past 17 years, the "East Asian Urban and Architectural Design International Workshop" has been organized by NTUST, Kanagawa University in Japan, Sungkyunkwan University in South Korea, Harbin Institute of Technology in China, and Thammasat University in Thailand, taking turns as the host institution. This year marked its first return after the pandemic, emphasizing an international perspective and local connection, creating a spatial conceptualization for the social interaction space in Guanshan Township, thus adapting architectural design to the local context.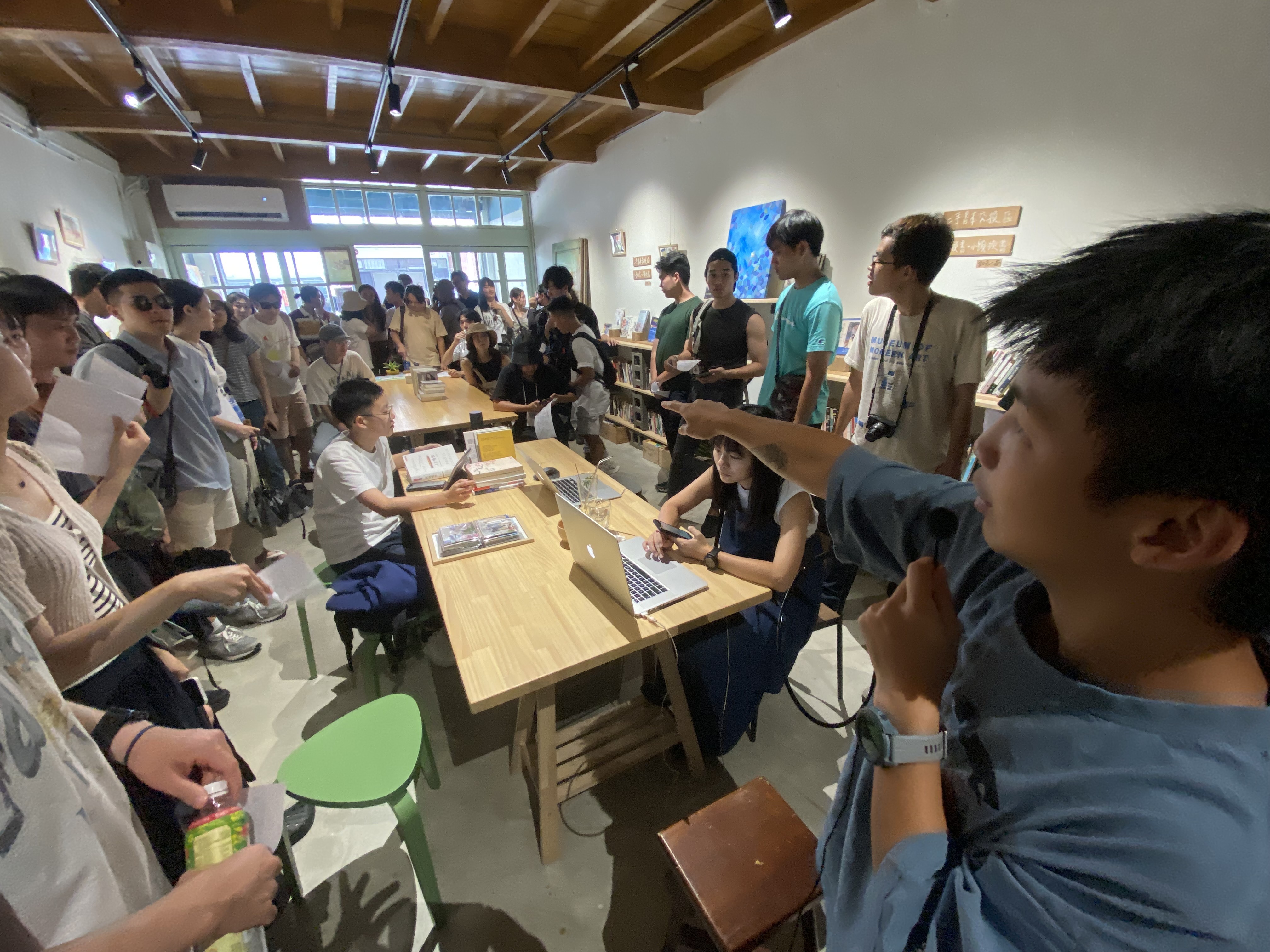 Chen Hao-yu, the head of GuanDian Studio, explained the original intention of revitalizing old houses to the participants of the international workshop.
The workshop organizer, Director Chiu Yi-Hsu of the Department of Architecture at NTUST, believed that "the more local, the more international." The workshop considered the development needs of Guanshan Township and designated Guanshan Riverside Park, Migu School, and Guanshan Old Street as the three major design sites, hoping that the impact of Guanshan's diverse culture would inspire cross-national student teams to propose innovative spatial design concepts.
Despite encountering disruptions from a typhoon during the workshop, the team's enthusiasm remained unquenched. Professor Chiu Yun-Hsiang stated that while Guanshan may be small, it is culturally diverse. Through pre-workshop education and on-site visits, many students already felt a sense of familiarity with Guanshan. This international workshop collaborated across disciplines with NTUST's University Social Responsibility (USR) program, relocating the international design camp of 50 participants to Guanshan, highlighting the town's inherent potential.
Professor Chiu Yun-Hsiang and Dr. Wang Chen-Shan, a researcher in architectural history, jointly led the international workshop and provided explanations in English. They introduced important buildings and cases of old house revitalization in Guanshan, such as the old railway station, former fire station, Fusheng Hall, Shinshin Hostel ruins, Huang Residence, and police station, to help participants understand Guanshan's historical culture.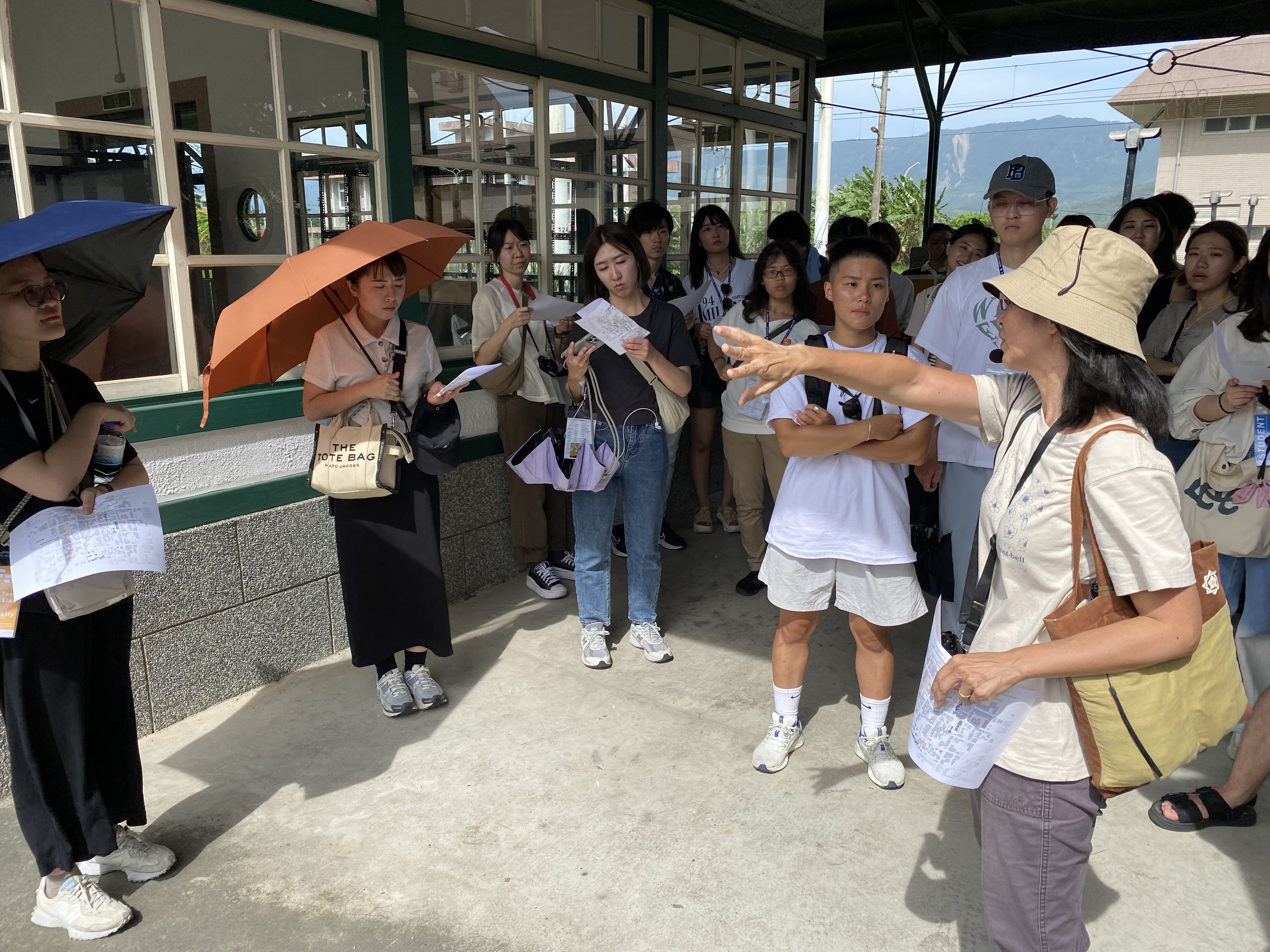 Professor Yamaguchi from Kanagawa University in Japan pointed out that Japanese small towns face similar challenges as Taiwan, such as how to revitalize existing spaces and provide platforms for young people. This is a shared issue for architects in both countries.
Professor Lee from Sungkyunkwan University in South Korea, who had lived in Taiwan for several years as a child due to his diplomat parents, visited Guanshan for the first time. He believed that the courage displayed by Taiwan's indigenous people in the face of adversity in earlier years is a heroic story respected by Korean culture. He emphasized the significance of preserving local memories.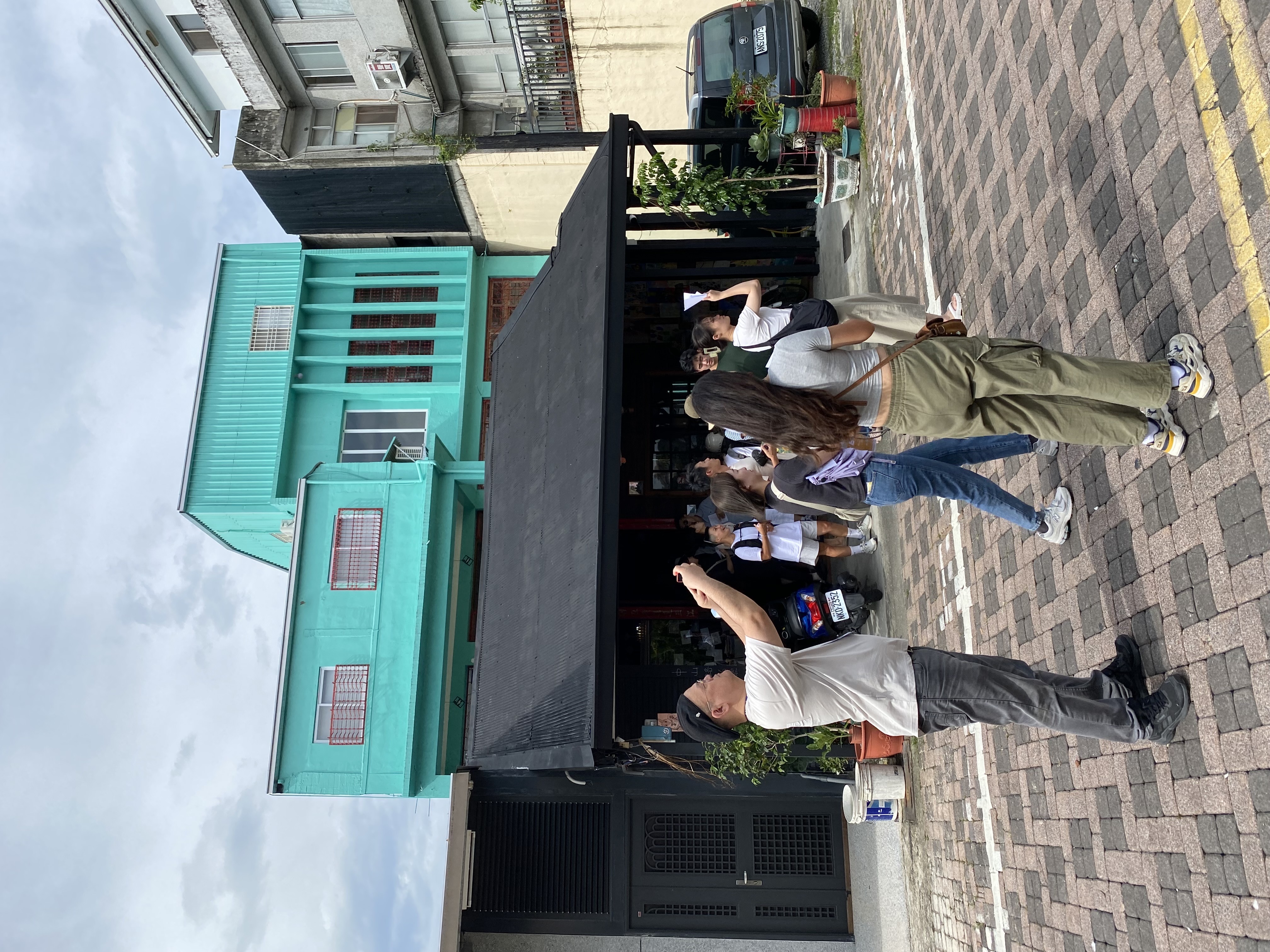 Professor Lee from Sungkyunkwan University led his students in documenting the appearance of Guanshan Township.
NTUST students Li Yi-Zhang and Hong Xin-Yuan, who have been stationed in Guanshan for an extended period, actively assisted international students in understanding the locality. Hong Xin-Yuan pointed out that through this exchange, he reflected on the relationship between architecture and space, as well as the indelible emotional connection between the two. This led him to contemplate how to continue Guanshan's historical context and enhance its local characteristics, making it one of the bases for industrial revitalization.
Principal Peng from Migu School personally explained the core values of food and agricultural education at Migu School, as well as how to transform the abandoned granary structure into Guanshan's most vibrant landmark through subtractive thinking and an agricultural life cycle perspective. Workshop participants showed great interest in the diversified spatial utilization methods of Migu School.
NTUST alumni Cai Zi-Qin and Liu Zheng-Liang, who respectively hold positions as the new and outgoing directors of Guanshan Vocational Commercial and Industrial High School's Building Technology Department, also enthusiastically participated. Guanshan Township Mayor Peng Cheng-Feng expressed his gratitude to the international workshop members for their deep affection for Guanshan. He believed that with the efforts of more and more people, Guanshan will surely regain its glory.

Principal Peng from Migu School shared insights on the renovation of the old rice barn space with the international workshop participants.
中央社,https://www.cna.com.tw/news/ahel/202308140028.aspx
自由時報,https://news.ltn.com.tw/news/life/breakingnews/4395416
中國時報,https://www.chinatimes.com/realtimenews/20230814001783-260405?chdtv
經濟日報,https://money.udn.com/money/story/5723/7368747
聯合報,https://udn.com/news/story/6885/7367336
華視新聞網,https://news.cts.com.tw/cna/life/202308/202308142215034.html
中華日報,https://www.cdns.com.tw/articles/853929
中央社平台,https://www.cna.com.tw/postwrite/chi/348478
PCHOME新聞,https://reurl.cc/115YGY
蕃新聞,https://n.yam.com/Article/20230814367561
MSN新聞,https://reurl.cc/Ovy0EA
YAHOO新聞,https://reurl.cc/3x2aOL
LINE TODAY,https://today.line.me/tw/v2/article/0Mep3aP
策略風知識新聞網,https://strategicstyle.org/ldstyle-8372/3264844/
Related posts